Middle Mile Logistics and Its Role in Route Optimization
Globalization has made the world smaller. People from all over the world can enjoy different products from all over the world. The rise of manufacturing giants China and South Korea has opened a lot of opportunities for businesses, especially in e-commerce, and thus made ports and transportation modes busier. With this shift, new innovations have emerged, particularly in logistics, where optimized product distribution is key.
The supply chain experienced volatility in the early 2020s, leaving many businesses to ponder innovating and improving their logistics. Last-mile delivery has gained much attention in recent years from fleet managers trying to run their supply chains as effectively as possible. And now, Middle mile logistics are becoming a hot topic in the e-commerce arena.
Middle mile logistics is the crucial phase in which the exchange of goods occurs, connecting warehouses with each other and with fulfillment or distribution centers. Its operation directly impacts numerous functions of the supply chains, from the first to last-mile delivery of products. Orders to end customers will most likely be delayed if, for example, the shipment of items between facilities runs late.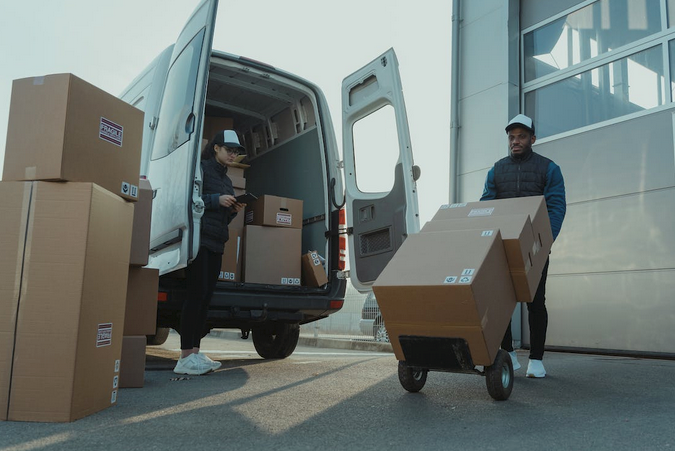 Photo by Tima Miroshnichenko on Pexels
The Importance of Middle Mile Logistics
The middle mile is where the majority of businesses make their money. Resource optimization for procedures that don't include the first or last mile is made possible by middle mile delivery. Accurate stock control and efficient procurement task management are made possible by effective communication between distribution centers (DCs).
For instance, the last mile step is delayed if a warehouse shipment isn't available in time for delivery. That leads to extended delivery lead times, which in turn can result in a customer choosing to shop elsewhere. Companies that want to remain competitive must change their supply chains as eCommerce becomes the preferred way to shop.
Companies that change their mid-mile delivery procedures are uniquely positioned to enhance their logistical operations significantly. There isn't as much possibility for innovation in that market since improving the last mile of deliveries has long been an area of concentration. This leaves mid-mile delivery as the sector with the most potential for development. With it, businesses can make changes that differentiate them from the competition.
Cost Optimization
Mid-mile delivery has many benefits, one of which is cost savings. Companies frequently find it simpler to optimize the middle mile since they have control over the start and end of the middle leg of the supply chain. Having this control enables businesses to eliminate inefficiencies more quickly, which reduces costs in a significant way.
A fleet manager can have total visibility of the movement of packages. He can check when it leaves the warehouse or distribution center to the retail or distribution center. An optimized carrier will have digital tracking with real-time updates. This lowers routing and tracking inefficiencies and increases business profits.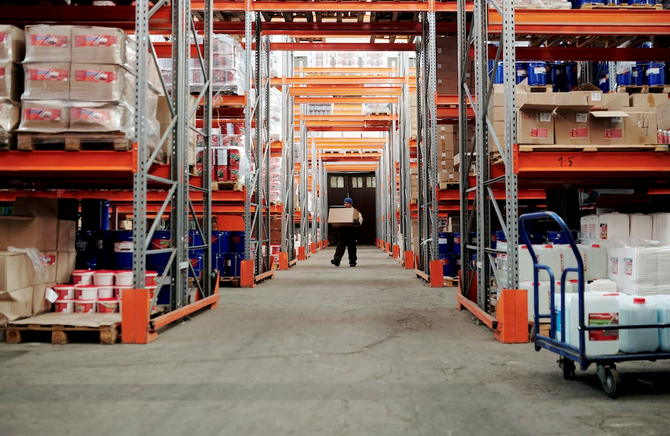 Photo by Tiger Lily on Pexels
Greater Competitive Advantage
Businesses can have their customers enjoy the benefits of logistics cost savings from mid-mile operations. Optimized processes avoid losses in profit margin, which can help you offer more competitive consumer prices. Smaller businesses can control the logistics process with middle mile management. By speeding up delivery and making adjustments quick and easy, even a small business can compete against a larger retailer. It will give a competitive edge in a market where many firms try to preserve margins without increasing costs.
You can provide on-demand service with middle mile logistics, significantly improving delivery. Providers may find it easier to mobilize if the demand arises with such a flexible delivery service. Ultimately, it speeds up the distribution procedure and makes it simple to carry out effective delivery operations.
Business Agility and Adaptability
You can quickly adjust and adapt to disruption since you have complete control over the supply chain. Expanding your firm and meeting shifting demands is much easier.
By coordinating vehicles and the entire supply chain, you can increase the efficiency of each stage when you optimize your middle mile delivery. Bottlenecks in the delivery or route process can be quickly found and fixed. With this degree of flexibility and control, you can alter routes as necessary or contact the drivers directly to guarantee timely delivery. Diversifying your fleet of middle mile delivery drivers gives you better options. It's advantageous when disruption occurs, such as a driver being unavailable or running behind schedule with other deliveries.
Enhancing Your Middle Mile Logistics
Businesses involved in multi-location inventory management can find a significant opportunity to improve their procedures with middle mile logistics. For instance, Amazon established Middle Mile Planning Research and Optimization Science. This division is focused on figuring out how to distribute goods between suppliers and DCs. Many of these strategies involve cutting-edge cloud technology for greater visibility and connectivity among all supply chain stakeholders.
Implementing a Warehouse Management System
You can exert great control over your inventory by implementing warehouse management software (WMS). By keeping track of inventory and order fulfillment levels, a WMS can make tracking items in your warehouse simple. You can track when new merchandise is received and shipped. A WMS also provides accurate data readings that will tell you when to focus on lowering inventory and selling the items you already have.
Improve your Shipping and Receiving Processes
To have flexible, efficient operations for speedy transfers between warehouses, product receipt, and shipping processes are essential. Additionally, many functions will perform better when partially or fully automated. Examples of such solutions are pallet conveyor systems and automatic truck loading and unloading systems (for palletized stock). Automation of warehouse management and execution procedures enables effective, error-free operations.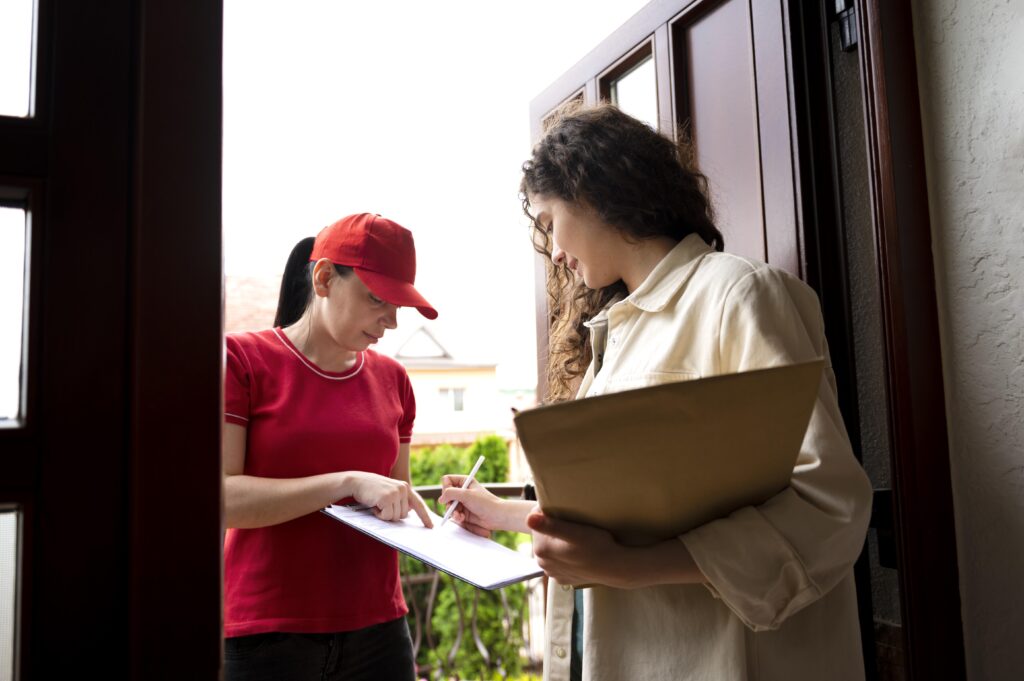 Utilize Route Optimization
With logistics route optimization software, you can instantly determine the quickest delivery routes for your drivers., You can avoid delays that slow down the vital final delivery steps. Route optimization software employs automation to assist you in organizing the order of pickups.
Automated alerts also track all your drivers' stops throughout a delivery. It lets you stick to delivery windows and reduce overtime. Software for route optimization is crucial for efficiently and precisely planning your delivery. You can complete more deliveries daily by determining the most effective routes for your drivers and ensuring that workloads are evenly distributed.
Most vehicles on the road today are connected-capable as they have telematics and GPS gear from the factory. You can also track numerous data points with telematics, including fuel consumption, driving habits, and trip information.
You can also provide your clients with excellent service with route optimization software. Send out email or text notifications of the status of their orders. These notices may also contain a picture of the delivery address or a signature photographed after the delivery. When the consumer can't accept the item personally, proof of delivery and delivery notifications are extremely helpful.
Conclusion
Middle mile logistics is a topic that corporations and small businesses are becoming increasingly interested in. To ensure that their supply chains run well, businesses with warehouses in several locations need to optimize the final link in the chain.
With so many exciting opportunities for growth, Aratum helps your business optimize its middle mile logistics. With end-to-end visibility throughout your supply chain, it's easy to see where you excel and what you need to improve. Manage both your warehouse and your transportation fleet all in one digital dashboard. Book your demo of our eCommerce software suite today.
*Stock image was sourced from Unsplash