Prioritizing ESG Integration in Supply Chain Management
In today's dynamic eCommerce landscape, customers and investors are no longer mere spectators. They're now active players, demanding a deeper sense of responsibility and a clearer view into the heart of businesses. Three essential strategies are highlighted: Environmental, Social, and Governance (ESG) factors. Each plays a pivotal role in your supply chain management.
These ESG factors are not a side-thought anymore. They should be prioritized in business planning. All three influence every facet of the supply chain journey, from the sourcing of goods to the business investments. Environmental sustainability, social impact, and ethical governance should be harmonious. Having a holistic plan sets the tone for a more humane, conscious, and interconnected eCommerce business. As an online merchant, you should be the one to start the conversation on progressive practices. Balance responsibility and transparency into a compelling ESG strategy that resonates with your audience and stakeholders.
ESG Integration: Why Is It Important for eCommerce

Seven Fundamental Steps in ESG Integration
Environmental, social, and governance are three crucial facets of corporate responsibility for businesses, and ESG is the accepted "catch-all" word for them. Internally, it encompasses employee experiences, processes, and partnerships. Externally, it's about customer experience and brand reputation. All these aspects are vital to your organization's operations. 
Sustainability is becoming less of a choice for online merchants and more of a necessity. Your supply chain must meet the challenge of becoming sustainable as a result. Trade laws are becoming more stringent. Thus, it forces businesses to consider and answer for sustainability effects outside their direct control. Companies are responsible for their choice of suppliers or logistical service providers. It applies even if they are not directly accountable for the conduct of their partners. 
Despite not having a financial component, ESG undoubtedly impacts risk and commercial growth. It now affects every facet of a company's overall health.
ESG integration throughout the supply chain will become more relevant and valuable as eCommerce businesses delve deeper into these initiatives. Most of a manufacturer's ESG footprint is typically hidden deep inside their supply chain and not to direct activities in many business verticals. Therefore, the best outcomes can be achieved by developing initiatives and solutions closely related to the supply chain.
A concept called supply chain ESG considers your company's total environmental footprint. It entails having a complete understanding of your supply chain. This will allow you to comprehend where supplies originate, who handles them, and their routes to processing facilities at your sites. 
ESG Integration: Why Is It Important for eCommerce
You can maintain a positive brand reputation by demonstrating ESG throughout your supply chain. A good public image is essential for drawing in new clients, nurturing current ones, and drawing in investors and the best workers. Seventy-six percent (76%) of customers don't patronize organizations that don't care about their workers, communities, or the environment. 
Additionally, it lessens the likelihood of an unforeseen disruption in your supply chain by giving you visibility and understanding of specific ESG obligations.  Added oversight helps manage any associated risks before they have a substantial impact.  
Having ESG integration in your supply chain strategies will help you gain new business, attract more investment, and open the door to joining new and lucrative markets. Any online retailer will be happy to have all these, which are great for business growth.
With an efficient ESG approach, you may optimize many things in a short amount of time. 
For instance, you may act quickly to minimize emissions and improve shipping procedures. Your firm can assess the pollution levels from transporting items from the warehouse to the stores. 
By confirming that your suppliers are paying the minimum wage and maintaining suitable standards for working conditions, you can ensure that all parties are treated fairly and consistently. Additionally, enforcing internal and external norms and regulations will foster a culture of mutual trust. Transparent, ethical behaviors will support this culture.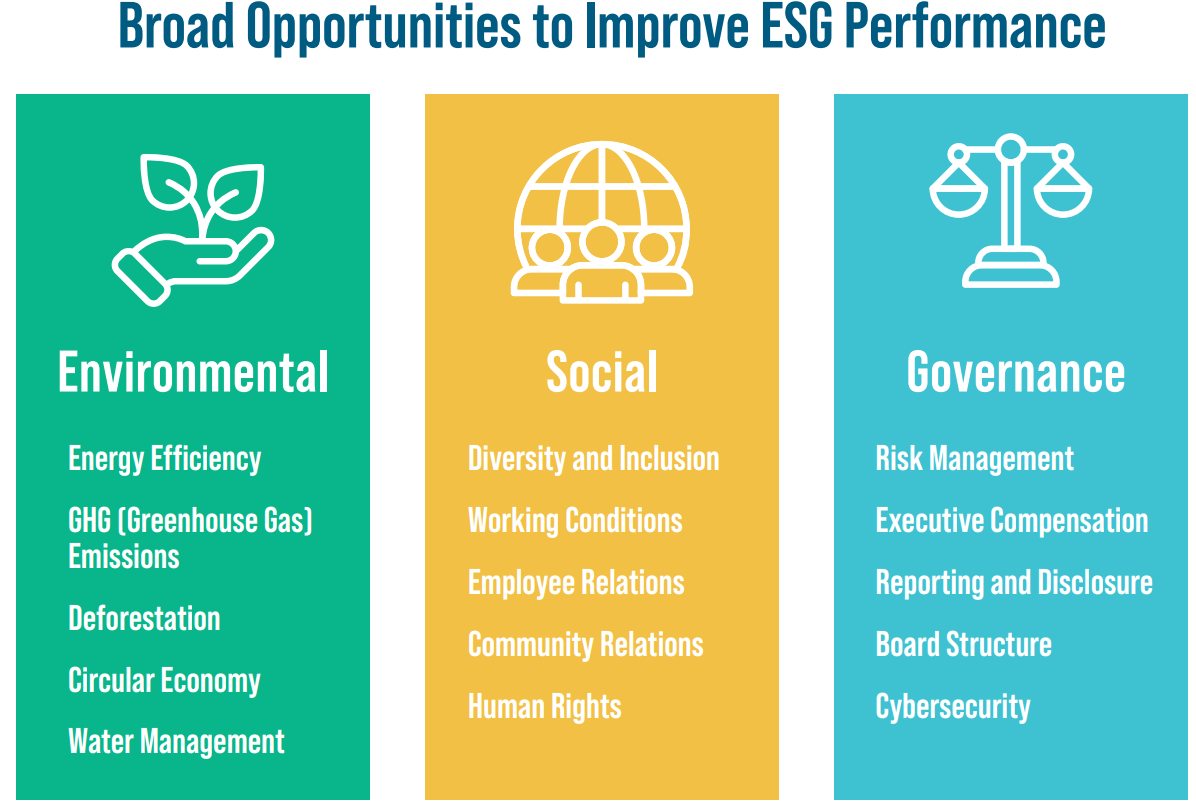 The Simple Guide to ESG in the Supply Chain (mainepointe.com)
Artificial intelligence (AI) based modern technology can assist in evaluating the sustainability of raw material procurement, production procedures, and labor policies. This promotes a more open supply chain better positioned to produce advantageous results for all parties involved, including the environment.  
There are many ways that technology can be utilized to track and monitor ESG compliance. Logistics software can track goods throughout their lifecycle. It enables businesses to know where their materials originated, how they were created, and whether ethical standards were upheld. 
The whole carbon footprint of a supply chain may be calculated using AI, supporting any documentation and reporting initiatives. Risk management tools can notify managers of issues crucial to an organization's operation or reputation. 
Seven Fundamental Steps in ESG Integration
ESG and your supply chain go hand in hand. It's because businesses cannot fully comprehend their ESG status without considering the impact of their suppliers or taking a close look at their supply chain. Given that the supply chain is a sizable component of a manufacturer's ESG footprint, any subsequent initiative must be linked.
Firms must consider the network of partners providing parts, materials, chemicals, services, and other crucial components to enhance a company's ESG position.
It will be crucial to ensure measures are put in place to solve these concerns as more manufacturers and customers pay attention to the significance of ESG. You can reduce risks and develop significant ESG programs that are proactive and transparent. You must also understand your supply chain and the numerous difficulties that could impact anything from market access to reputation.
Set Clear and Attainable ESG Goals
Setting specific, measurable targets is the first step in ESG integration for your supply chain. These include lowering carbon emissions, enhancing working conditions, promoting supplier diversity, or other essential ESG elements. Clear objectives will give your ESG efforts direction and enable you to track your success over time. 
    2. Move Towards Transparency
Effective ESG management in the supply chain depends on transparency. This calls for transparency regarding your suppliers' processes and even your performance. Inventory management software can offer insightful supply chain information. Data allows you to spot possible ESG opportunities and hazards and take proactive measures to solve them. 
    3. Communicate With Your Suppliers
Your suppliers are essential allies in your ESG initiatives. Collaborate frequently and closely to learn about their procedures, see any possible problems, and cooperate to improve. Consider offering training or resources to assist suppliers in enhancing their ESG performance. You can reward suppliers who meet or surpass your ESG criteria. 
    4. Use Modern Tech Solutions
Using technology to manage ESG integration in the supply chain is effective. Online supply chain platforms allow you to collect and evaluate data on your ESG performance and offer transparency into your supply chain. You may use this data to develop goals, pinpoint areas for improvement, and monitor your progress.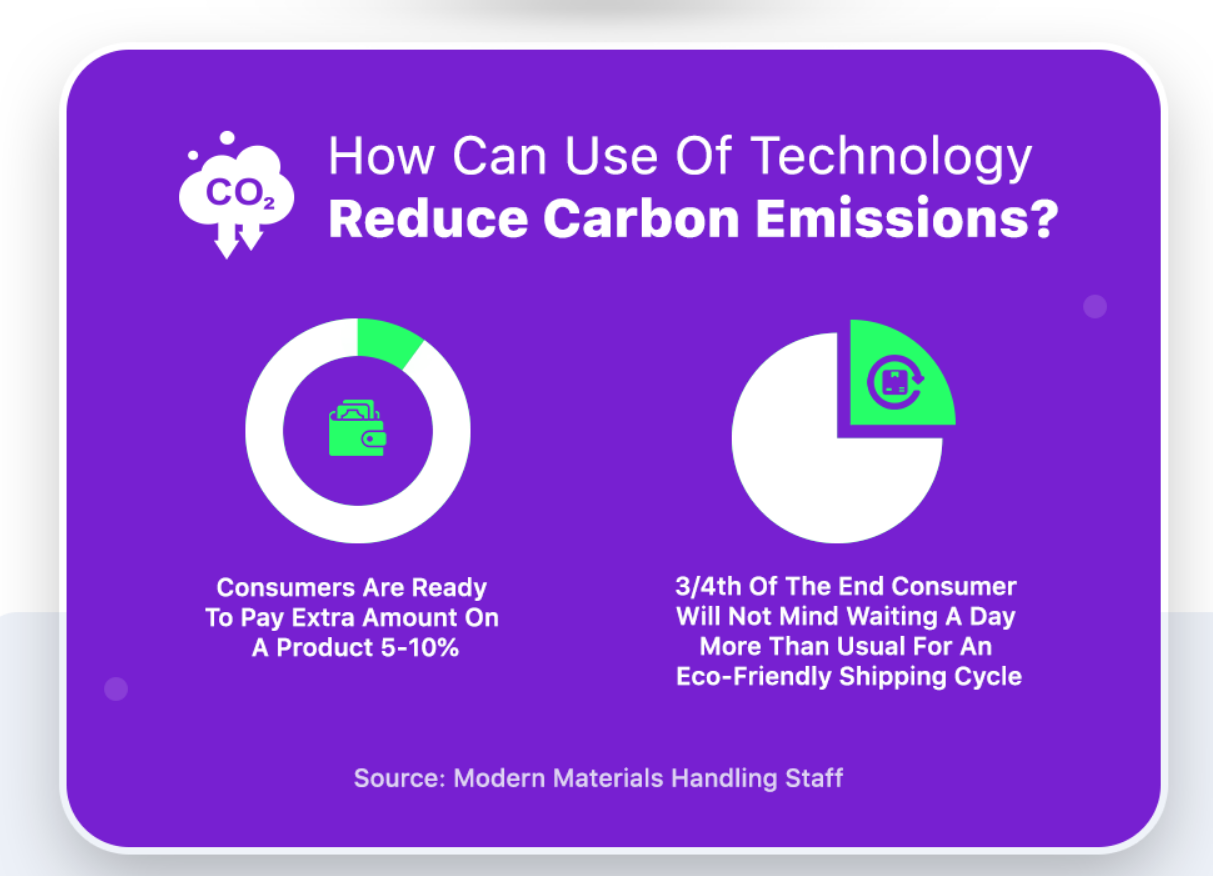 What Is Sustainable Logistics? [Infographic] – Rocketbox
    5.   Assess and Evaluate ESG Strategy
The field of ESG is dynamic, making forecasting possible. To keep your ESG integration plan effective and up to date, review and update it frequently. It should include tracking changes to ESG standards and laws, reviewing your objectives, and measuring the success of current tactics. 
      6.  Be Open With Your Strategy
For ESG management to be successful, proper communication is essential. This includes both internal and external communication. You must inform stakeholders about your initiatives and ensure all employees understand and support your ESG goals. Transparent communication fosters trust and enables stakeholder interaction and input, improving ESG performance. 
   7. Embrace ESG Strategy Into Your Company Culture
ESG is more than just a plan or a strategy; it's an entire business process. By incorporating ESG into your company's culture, you can ensure that progressive initiatives are integrated into all decisions and actions. This entails educating staff members about ESG, performance metrics with ESG integrations, and celebrating milestones.
Supply chain risk management technology can be the foundation of a solid ESG policy. AI-powered insights and supply chain mapping can alert managers to risk levels before violations occur. Online merchants can analyze suppliers' energy use, investigate products' origins, and track labor practices throughout the supply chain.  
Ultimately, businesses integrating ESG into their supply chain management are better positioned to reduce risk and generate long-term value for all parties involved. Making operations ethical, accountable, and sustainable encourages a more open ecosystem that adds value over the long term.  
There isn't a single "ideal" ESG strategy for every organization, just as no one supply chain strategy works for all kinds of businesses. Every eCommerce business will place a varied emphasis on ESG factors and face various sustainability difficulties. However, all contemporary sustainability programs have a particular component.
Online merchants must avoid a reactive strategy, where ESG issues are only considered a tangential business concern. ESG integration must become a proactive business strategy.
Aratum is your foundation for a strong ESG integration plan. Supply chain operations are easily tracked with our comprehensive suite of logistics software solutions. Learn how to gain greater visibility over all your supply chain processes by requesting a demo.
*Stock image was sourced from Unsplash