Implementing Multi-Warehouse Management Strategies For Supply Chains
Despite the global recession brought about by the COVID-19 pandemic in the last three years, Southeast Asia's economic growth remains steadfast, especially regarding e-commerce and global trade. In middle-class Philippine society, it's common to hear from businesspeople that their income was much better during the onset of the pandemic, especially when they embarked on e-commerce businesses.
That's ironic because didn't all the lockdowns cause transportation and shipments to halt? During the few months of lockdown, it surely did, but millions of orders and shipments were unstoppable when establishments opened bit by bit.
One of the main reasons for this boom in e-commerce sales amid the pandemic is the increasing number of internet users and the rise of social media giants like TikTok, where many consumers discover new brands. That led to several businesses catering to customers in new locations locally and worldwide. Hence, there is a need to implement multi-warehouse management strategies for supply chains, especially in this age of globalization.
Now, let's dive deep into multi-warehouse management.
Multi-warehouse management is a strategy that companies use to manage inventory and logistics across multiple warehouse locations. It involves coordinating and optimizing various warehouse functions, such as receiving, inventory management, order fulfillment, and shipping, to improve operational efficiency, reduce costs, and enhance customer service.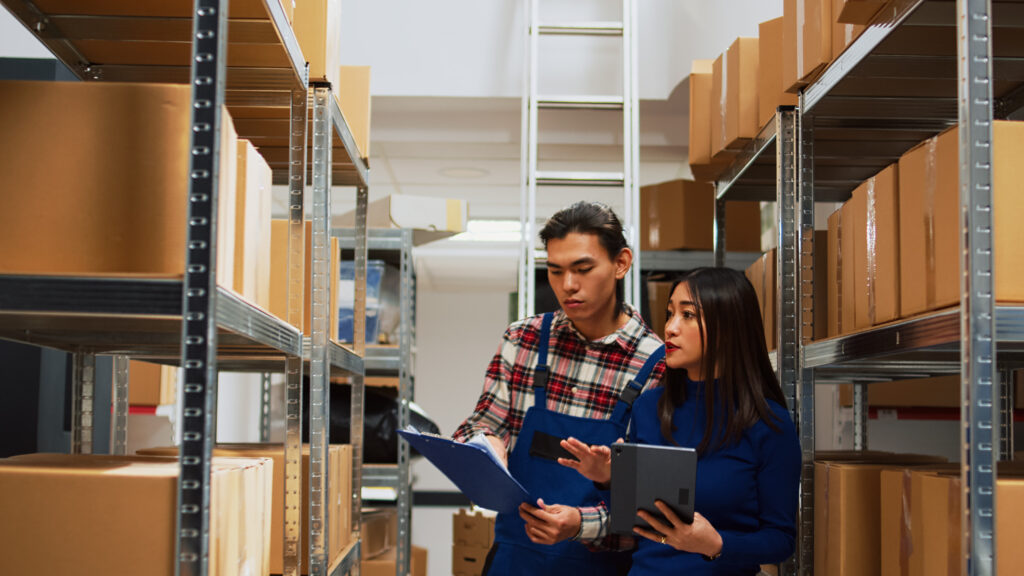 Multi-warehouse management is vital to supply chain management because it helps companies to:
Improve inventory management by ensuring that the right products are available at the right time and in the right quantities, reducing the risk of stockouts and overstocking.
Improve order fulfillment by reducing lead times and increasing customer satisfaction.
Reduce transportation costs and improve delivery times by optimizing routes, scheduling deliveries, and coordinating inbound and outbound shipments.
Important aspects of multi-warehouse management
Multi-warehouse management involves managing and coordinating the operations of multiple warehouse locations. The following are some aspects of multi-warehouse management:
Inventory management – Keeping track of inventory levels, reordering items as needed, and ensuring that inventory is properly allocated between warehouses.
Warehousing Operations – Managing the day-to-day operations of each warehouse, including receiving, storing, and shipping goods.
Logistics – Coordinating the movement of goods between warehouses and ensuring that products are delivered to customers promptly and efficiently.
Transportation management – Managing the transportation of goods between warehouses, including determining the most cost-effective and efficient routes.
Facility management – Ensuring that each warehouse is properly maintained and all equipment is in good working order.
Resource Allocation – Deciding the best way to allocate resources, such as staff, equipment, and space, across all warehouse locations.
Quality control – Establishing and monitoring quality control procedures to ensure that goods are stored and handled properly and that any damaged or defective items are identified and handled appropriately.
Reporting and Analytics – Generating and analyzing data on warehouse operations and performance and using this information to make informed decisions about warehouse operations.
Compliance – Ensuring that all warehouses comply with relevant laws and regulations, such as health and safety regulations and environmental laws.
Global Trade Management
According to a report by ESCAP (Economic and Social Commission for Asia and the Pacific) in November 2022, Southeast Asia is expected to have the highest export growth following the lifting of COVID-19 restrictions. However, despite this opportunity, many are still questioning whether Southeast Asia can keep up, especially in terms of trading goods globally.
One of the most important elements in multi-warehouse management is global trade management. It includes managing the import and export of goods and complying with international trade regulations.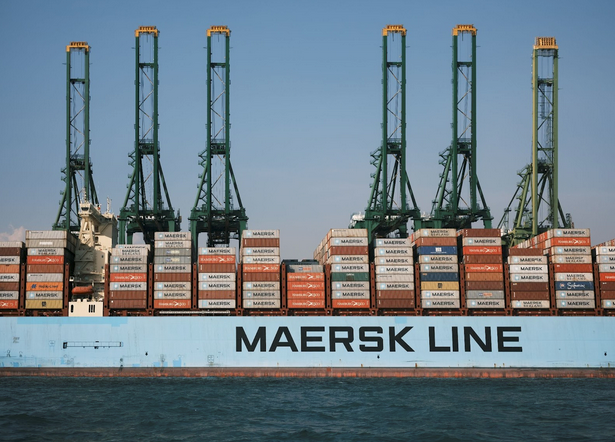 Photo by  Galen Crout on Unsplash.
Managing multiple warehouse facilities in different parts of the world can be complex and challenging. Every country has its own set of laws and regulations that you must be aware of and comply with. Additionally, companies must also consider currency fluctuations, tariffs, and other factors that can impact the cost of goods.
To have an efficient global trade management strategy, companies must have a strong understanding of diverse regulations and the capability to anticipate and manage potential risks.
It's a great thing for start-up companies. However, the question is, as a business owner, are you ready to invest in your company's crucial aspects, especially in multi-warehouse management and supply chain?
At the onset of technological advancement, warehouse management software with features of multi-warehouse can help your business scale up while delivering a perfect shopping or trading experience with your partners and customers.
Multi-warehouse Management's Role in SCM
Multi-warehouse management is an essential aspect of supply chain management that involves coordinating and optimizing multiple warehouse facilities. It includes managing global trade, ETA spatial planning, and pick-and-pack.
By effectively managing these elements, companies can ensure that goods are delivered to customers timely and cost-effectively. Additionally, with the integration of WMS, companies can have real-time visibility of the inventory levels and order status across the different warehouses, which can help them make data-driven decisions and improve their overall efficiency.
Conclusion
Because of globalization, businesses like yours have no way to go but up. Expansion is inevitable, especially if you have worked double-time on marketing your business. As more people of different localities see your products, you will need to focus on multi-warehouse management, apart from inventory management. That's when your customers discern if their shopping experience with you is worth another transaction.
Need a helping hand? Aratum's warehouse management system (WMS) software is an all-inclusive, innovative system that will help you manage and scale your business to heights you have never seen.
*Stock image was sourced from Unsplash