How to Reduce Operational Costs through Supply Chain Optimization
We don't have to mention it, but every businessperson is continually looking for ways to reduce operational costs in their company. This article will tackle the importance of supply chain optimization in improving your company's profitability.
Fast fashion giant ZARA is one of the world's most successful, if not the most successful, clothing brands. Founded in 1975, the company boasts 2000 stores across 96 countries worldwide and is worth a whopping $13 Billion. All that is achieved without ever relying on traditional advertising.
ZARA's business model prioritizes fast, efficient, and trendy fashion items every two weeks, which can be hard to navigate, but the company did successfully. So what's their secret? The secret lies in their supply chain management. The symbiosis between ZARA's business procedures and supply chain strategies (using several AI technologies) makes their processes coherent and timely in delivering and releasing new goods within their allotted time.
ZARA invests so much in its supply chain. In fact, the company even has a dedicated IT team for it, which you may think adds up to its expenses. Despite that expense and their sustainability issues, ZARA remains very profitable, as their profit has risen to 54%, even after all the crises the world has experienced in the past few years.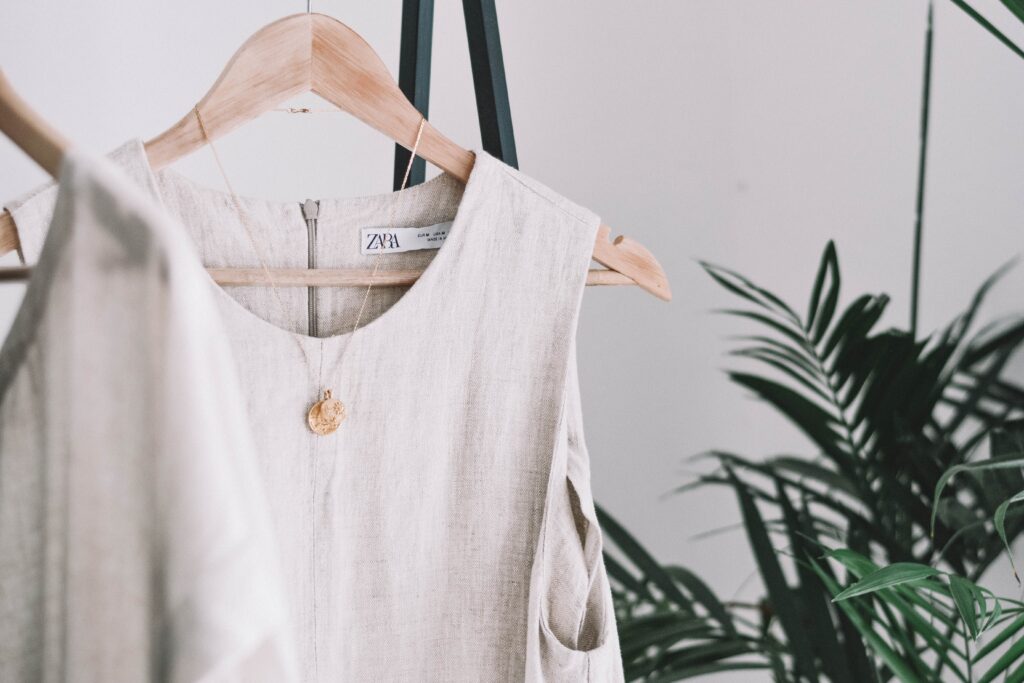 Photo by Content Pixie
Why Supply Chain Optimization is a Must
Like what ZARA does, taking control of your supply chain costs is one of the best ways to boost your company's bottom line. In an ideal scenario, a company's supply chain system can automatically find the right amount of raw materials at the perfect time and transfer those items to excellent processing facilities before getting to your retail shops and customers.
However, in reality, supply chains are intricate and full of unpredictability. Raw materials are in short supply, supplies are delayed, manufacturing is slowed, and sales projections are off.
Companies struggle to get a coordinated view of the entire process from a high-level, strategic standpoint and a detailed, granular viewpoint for execution. This visibility is challenging in a supply chain environment, becoming progressively more complex.
A company should be flexible and responsive to shifting market conditions, and customer needs with an optimized supply chain. This flexibility lets firms maintain the sustainability of their supply chain and capacity to compete despite difficulties.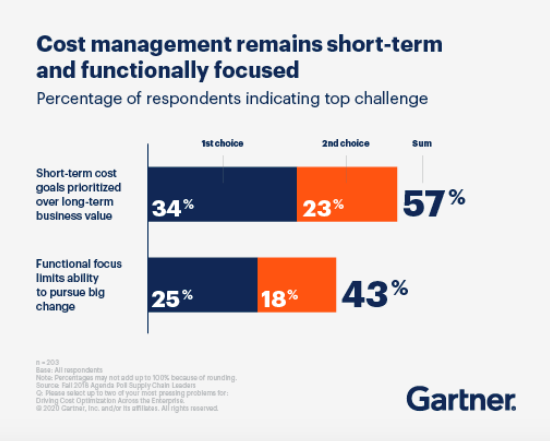 Cutting costs across your supply chain operations can significantly impact your bottom line. If your net profit margins are low, you must be willing to innovate to increase your earnings.
Supply chain optimization helps analyze your company's costs (storage, transportation, distribution, etc.) and determine what may be simplified. Your supply chain may get strained as your business expands due to unnecessary steps. These stages would be examined by supply chain optimization to determine whether they should be eliminated or repurposed for greater efficiency.
Six Cost-Reducing Tips Towards Supply Chain Optimization
Cost reduction initiatives for supply chain management can have several goals. These include finding the most effective and economical ways to purchase and store goods. It also includes transporting them to destinations and guaranteeing customer satisfaction. However, choosing the least expensive carriers and supplies is only one part of cutting supply chain management expenses. Every step of the order fulfillment process costs money. Thus, cost-cutting measures could be advantageous.
Though immediate cost-cutting results are sought after, the methods used cannot be opportunistic. You must consider that the ultimate objective is immediate cost reductions and long-term resilience. Initiatives that are taken now, such as benchmarking KPIs against industry leaders, can lay a strong foundation for long-term sustainable results. A baseline organization scan that compares performance and rates with external benchmarks is a start. This review approach identifies operational inefficiencies, involves stakeholders, and establishes the groundwork for future collaborative initiatives. More data allows you to work with suppliers to enhance forecasts and implement planning capabilities tools.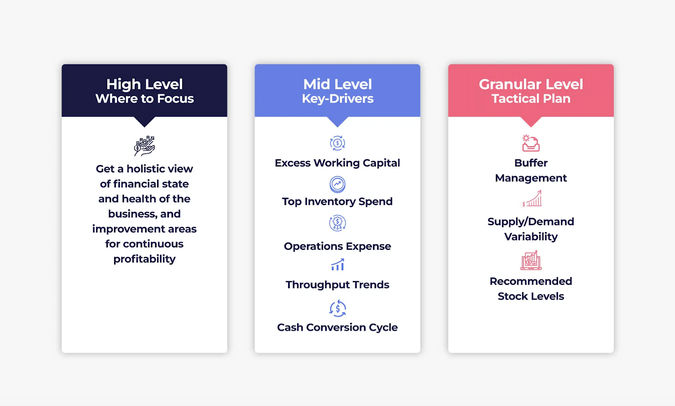 ·        Manage Transportation and Shipping Costs
Getting products to the final customer is one of your business's largest and most expensive issues.  It will cost extra to process everything internally. Instead, think about reducing the frequency and combining shipments into larger orders. Outsourcing to specialized transportation companies might make sense if that isn't an option.
·        Identify Workflow Inefficiencies
Transportation costs shouldn't be your only focus when looking for hidden costs in supply chain optimization. Follow your order fulfillment cycle in its entirety from beginning to end. The objective is to achieve efficiency so that more orders may be sent and precisely processed daily. Watch out for workflow bottlenecks or situations where staff are required to do manual tasks that may be automated.
Give every piece of technology the same amount of attention. Coordinate with your staff to identify any inefficiencies they've experienced, and consider hiring a consultant to examine your business procedures objectively.
·        Manage Inventory Wisely
One of the main causes of high supply chain management expenses is inventory loss. Every item you misplace or lose because of spoilage or damage prevents you from completing orders or satisfying demand.
You may dramatically lower those costs by checking your inventory and keeping track of each item you're storing. Better yet, you'll be able to spot patterns causing loss or wasted stock so you can make appropriate adjustments and cut expenditures.
·        Monitor Customer Demands
Pay attention to your clients' needs. By routinely analyzing ordering patterns, you can detect trends that will help you find areas of your supply chain that need adjustment.
For instance, you might discover that patterns vary monthly or season to season and utilize this knowledge to inform your procurement choices.
·        Work Closely With Suppliers
Companies can cut costs by improving their supplier relationships. Streamline communication, share information, and pinpoint areas for improvement. Businesses and their suppliers can find ways to reorganize workflows, cut waste, and improve the supply chain by accessing a pool of sales data.
·        Automate
ZARA's supply chain processes are very high-tech. As mentioned, the company has a designated IT team for automating its processes, which it sees as a cost-cutting strategy.
Automation software speeds up supply chain procedures, allowing them to be carried out during regular business hours and lowering the possibility of human error. As you know, mistakes can be costly for any business.
Conclusion
Cost reduction is a critical component of any supply chain optimization plan. Improving your bottom line starts with understanding supply chain costs. From there, you can implement cost reduction strategies to the weak point in your supply chain. But optimization doesn't stop there.  You will always need to measure success, which leads to a cycle that can improve your bottom line. Increasing profitability leads to a competitive advantage.
It is essential to follow best practices, collaborate with suppliers, and invest in technology to maximize the effectiveness of cost-reduction initiatives. By doing so, companies can build a resilient and agile supply chain that can withstand unexpected events and deliver value to customers.
Aratum offers several supply chain solutions that integrate directly into your operations. From warehouse management to transportation planning, we use artificial intelligence to help automate your processes. Book a demo and find out how easy supply chain optimization can be.
*Stock image was sourced from Unsplash