Everything You Need to Know About ATA Carnet in Shipping
On March 28, 2022, the Philippine government and its Bureau of Customs issued Customs Administrative Order (CAO) 02-2022, which actualizes the ATA Carnet system in the country. It was implemented on April 17, 2022, allowing the temporary admission of goods to the Philippines without customs duties for up to a year. The reason for its enactment is to improve the country's global trade efforts and its relationship with other countries.
All is fair with the ATA Carnet system. Imported goods allowed in it must be for specific purposes like items for display on exhibits or fairs, media or cinematic equipment, and goods for educational, scientific, cultural, sports, medical, and humanitarian purposes. If you're an importer of goods, fret not because it also allows sample merchandise for businesses and certain goods for manufacturing.
The ATA Carnet system is also one of the crucial factors that made the 2022 Beijing Winter Olympics and Paralympics successful. Because of it, 34 countries worldwide that competed in the Olympics could bring in more than 118,000 pieces of equipment valued at US$94 million without paying customs duties.
Despite current worldwide trade issues, the ATA Carnet system is there to soften the blow, especially during international cultural or sports events like the Olympics. In this blog post, you'll learn more about it and how to take advantage of it.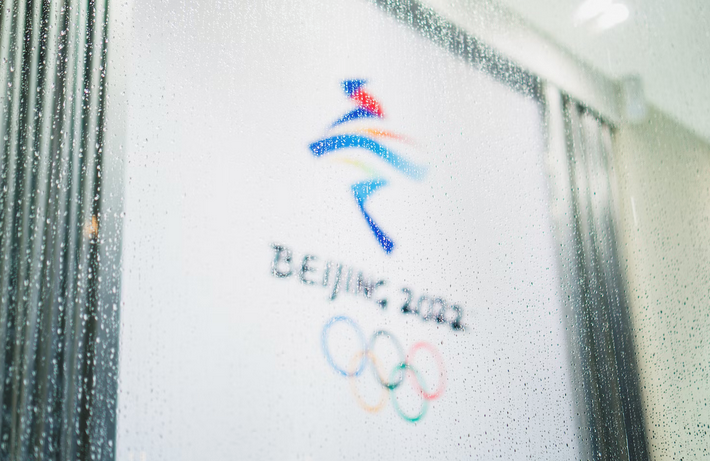 Photo by Christian Lue on Unsplash
About the ATA Carnet System
Online retailers and merchants constantly seek new avenues to expand their business horizons beyond borders. International shipping has become indispensable to their growth strategy, enabling them to tap into new markets and reach a broader customer base. Navigating the complexities of customs procedures, temporary imports, and duties can be a daunting task. These pose significant obstacles and delays for businesses. Many entrepreneurs may consider dealing with these procedures as a barrier to entry for foreign trade.
Enter the ATA Carnet system – a powerful tool streamlining the customs process and simplifying international trade for eCommerce retailers and merchants. It's derived from the French and English words for "Admission Temporaire/Temporary Admission." The ATA Carnet is an internationally recognized customs document that provides a hassle-free solution for temporary imports and re-exports of goods.
The World Customs Organization (WCO) and the World Chambers Federation (WCF) of the International Chamber of Commerce oversee the ATA Carnet system. Initially established by the International ATA Conventions, its objective is to promote global trade and lessen trade barriers brought upon by various national customs procedures.
ATA Carnets usually temporarily transport items like exposition supplies, sporting equipment, race vehicles, racehorses, camera and video gear, musical instruments, etc.
Goods eaten or disposed of at the destination are often excluded from the ATA Carnet system—for instance, printed brochures, consumable samples, oil and lubricants, cleaning supplies, etc.
The ATA Carnet does not cover items intended for immediate retail sale. Other commodities typically prohibited from being transported internationally using the ATA Carnet include food and drink, cigarettes, fuels, and others.
Exporters are urged to verify with the relevant customs authorities before arranging to transport their goods under the ATA Carnet agreement. This is because different nations have various rules and regulations covering importing and exporting commodities to and from their territory.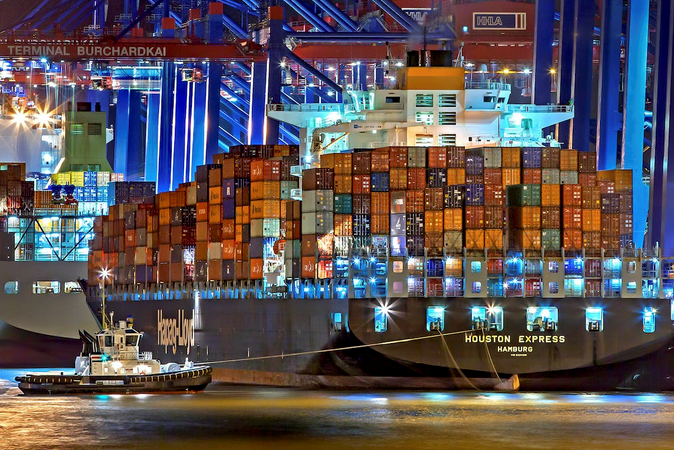 Photo by Julius Silver on Pexels
How an ATA Carnet Can Help With International Trade
Imagine the ease of importing cultural goods or product samples without customs duties and all the exhausting legalities. Not having to add another expense when testing a potential retail product is a wonderful privilege. Here are more ways that ATA Carnet benefits international trade:
Reduces the Cost of Exporting
The cost savings may be substantial when using an ATA Carnet to temporarily export your goods or equipment. When shipping without a Carnet, you must pay duties and taxes on your commodities, merchandise, or equipment, and these expenses might pile up. You can avoid paying VAT and customs by using an ATA Carnet.
For example, if you fail to keep correct records on imported products to the Philippines, you can get a 20% surcharge on the dutiable value as a penalty. Even if there are no deficient duties and tax findings, importers can still be liable for this 20% fee if there are record-keeping infractions during a post-clearance audit.
You can easily avoid these potentially costly situations by bypassing all this with a Carnet.
Helps You Avoid Risk
Using an ATA Carnet helps reduce the danger of being stopped at borders or customs. This Merchant's Passport guarantees the correct completion of paperwork with all required security and vouchers. This application may initially appear difficult. But with proper preparation, you can cross the border quickly and avoid any unforeseen duty costs.
Simplified Customs Procedures
By simplifying customs procedures, there are fewer touchpoints and processes you and your products need to go through.
An exporter can travel with just one document, thanks to an ATA Carnet. This enables exporters to enter foreign nations quickly, depart without incident, and do so at a set price without additional taxes.
Unlimited Use in a Year
An ATA Carnet is good for up to 12 months and enables the movement of the commodities listed on it as often as necessary to any Carnet member nations. Note that no information on the document can be changed after a Carnet is issued. With this, you can make as many entries and departures as you want within the validity of the Carnet.
A Carnet may not be used past its validity time. To extend the time the goods are in the Carnet country, foreign customs may, in some cases, permit the issuance of a replacement Carnet. In all circumstances, a replacement Carnet must be requested before the first one expires.
International Recognition
ATA Carnets are accepted in 87 countries, making them a very affordable export document for shipping products abroad. An ATA Carnet in Europe makes temporarily exporting your goods easier because it allows you to go to 27 neighboring countries through open borders without incurring additional fees.
There are benefits to a global, independently run system. There is less political sway, financial stability for participants, and international response to problems, such as the World Customs Organization's appeal for leeway during COVID-19.
ATA Carnets support various businesses and are woven into the fabric of the global economy.
How to Apply for the ATA Carnet System
You can apply for an ATA Carnet from authorized Carnet service providers. Exporters may also contact other parties, such as brokers and freight forwarders, who can help with ATA Carnet creation and submission. Sometimes, you may even receive your documents the same day you apply. ATA Carnets are simple to use and obtain but should be precise and fulfill your demands. Many specialized ATA Carnet organizations exist because expert assistance can go a long way.
Exporters can get ATA Carnet and ATA Carnet bond services through an online application process. When applying for a Carnet, essential details include the owner of the goods and, in cases where there is a difference, the person traveling with them. Each item must be listed to create categories and enable swift identification. Business owners will also need to list the intended use of the goods that the Carnet covers.
Takeaway
The ATA Carnet is a game-changer in an era where international expansion is increasingly crucial for eCommerce retailers and merchants. This simple document offers a gateway to global opportunities. By embracing this streamlined customs document, businesses can easily navigate the complexities of international trade. It also allows them to focus on what matters most: growing their brands, delighting customers, and achieving sustainable success on a global scale.
Aratum can assist your business with global expansion with our suite of digital products for eCommerce. Connect to the most popular online marketplaces and integrate your inventory seamlessly. Growing your business has never been easier. Book a demo today.
*Stock image was sourced from Unsplash